The business world is constantly evolving, so business owners and sales leaders have to adapt and think of useful ways to acquire new customers and create a successful business story. To be able to reach new customers, you need a well-developed sales outreach strategy. Sales outreach is the process of interacting with prospects with the intention of converting them into paying customers.
Apart from boosting sales, developing a winning sales outreach strategy is about building trust with your target audience and educating them about your brand, products, or services. When executed properly, sales outreach can help you identify and reach out to prospects, entice them to close deals, and upsell or cross-sell to existing clients. In other words, sales outreach is the key to generating high-quality leads and increasing the revenue of your company.
So, if you are wondering how to create an effective sales outreach strategy, read the following four tips to get you started.
Get to know your target audience
You cannot prepare an outreach strategy without first understanding your audience's needs, pain points, and preferences. Although it might be a tough pill to swallow, some prospects will never convert into paying customers. And when you target those prospects, you are only wasting your time and energy. 
So defining your audience is essential to focusing your sales efforts only on leads who are most likely to buy your products or services. Identifying warm leads might take some trial and error on your part, but it will all pay off the moment you start closing deals.
Find the right outreach channel
Once you know your target audience, you should pick the right outreach channel, such as phone, email, or social media, and focus on executing your strategy. Do thorough research and find out where your prospects are most active. Once you find the right channel, reach out to them where they're most comfortable.
For instance, if your prospects are most active on LinkedIn, initiate your first contact with them there. To be able to achieve success, you have to find the best way to begin the conversation. You might start by sending cold outreach LinkedIn messages to your warmest leads. Make sure the message is short and avoid sounding too salesy. 
However, sending each client a separate message takes a long time, so you might use any of the available LinkedIn automation tools to speed up the process. With the right tool, you can scrape LinkedIn profiles and prepare bulk message campaigns that will automatically be sent to your target audiences. Using integration will help you automate and make the cold outreach process much more efficient.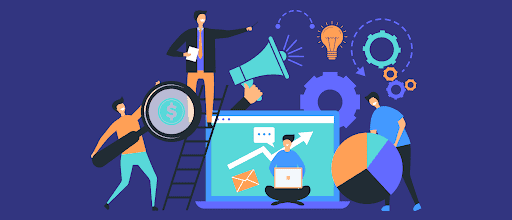 Image source: Lead Fuze
Send follow-up messages
Once you start sending outreach messages to your potential clients, make sure to follow up. You cannot send one message to one person and expect results. So, once you send the message, wait for a couple of days, and if there is no reply, send another message and try to get a response. But be careful not to come across as a pushy person. When the lead responds, be active and reply in detail and fast. 
The important thing is to keep the conversation going and make sure your clients are engaged. Help them better understand your products or services and answer any questions they may have. Share interesting facts regarding your offerings and get them interested in your company. You can offer discounts or freebies as well. The main goal is to keep your audience intrigued and leave them wanting to learn more about your company. 
Store all your outreach data in a CRM
Make sure you store all outreach data you collect in a customer relationship management (CRM) system of your choosing. There will be plenty of information that your marketing team and salespeople will collect, so storing all conversations and documents is important. CRM systems are very helpful and widely used. 
According to statistics, the CRM software market revenue will reach an astonishing $64.31 billion in the USA by the end of 2028, showing that businesses will continue investing in and using CRMs in the future. Their popularity stems from the fact that they streamline the entire sales process. Investing in a reliable CRM that meets your business's needs is a great way to ensure that all of your client information is just a quick search away, so you never overlook any important client-related details.
Final thoughts
A well-developed sales outreach strategy is the key to attracting potential paying clients. To achieve this, you need to get to know your target audience and their needs, and then make contact with them through the outreach channels they mostly use. With personalized and follow-up messages, you will show how much you care for your clients and that you want to help them by answering all their questions. Be patient, clear their doubts, connect and interact with them, and your sales will go up in no time.