Did you hear about the outstanding Swiss brand that produces magnificent watches? Atlantic has been the manufacturer of high-quality Swiss-made watches since 1888. It is also the creator of the iconic Beachboy and Worldmaster collections. Check out these famous watches and get to know their functions and interesting design.
Atlantic watches will meet your requirements 
If you consider buying a high-quality watch but you aren't sure which one you should choose, go for Atlantic watches. We are certain that they will meet your requirements. This brand produces watches both for men and women. Depending on the gender, the watch has a different design, so you will certainly find something for you or for someone else. Atlantic watches can also be a great gift idea for your loved one, friend, boss, parent, etc.
Atlantic offers a wide selection of classic watch models. Each model has one of the best Swiss movements. These are the watches that match the suit, so if you are a person who likes to look elegant and classy, they will be ideal for you!
The best women's watches are Atlantic watches
If you are a demanding woman and you need a watch that looks elegant and fashionable, check out Atlantic watches. The Atlantic Elegance collection offers you a wide range of women's watches that will look perfect with your business or a date outfit.
This collection is full of beautiful watches with unusual straps, bracelets, and dials. Bracelets make these watches perfectly fit every woman's wrist. If you decide to buy a watch from the Atlantic Elegance collection, we are sure you won't regret it!
Collections of Atlantic watches for men
Watches are a very important part of men's looks. They complete every outfit and, depending on their design, can be either elegant or casual. Atlantic offers many classic men's watches, so this is a great choice for any man who cares about looking good and fancy. Choose one of the collections and buy your dream watch.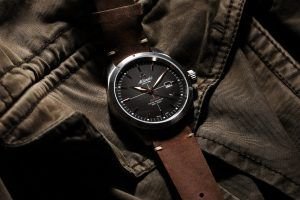 You can choose from many different collections of Atlantic watches, e.g. Worldmaster, Mariner, Speedway Royal, Seasport, and many others. Decide which one is best for you.